Irasshaimase! A warm welcome to you!
Come and visit the biggest Anime- and Manga-Convention in all of Austria!
With a exciting new location, with so many posibilities to suprise you and expiriance a wonderfull time! Loads of progam, a huge merchant area, an artist ally packed with kreative minds, vool videogames, delishous foodtrucks and so much more With two stages and a large merchant's hall, there is plenty of space to hang out, shop for merch and enjoy acts with old and new kindred spirits!
You want to contribute to AniNite? Then please, feel free to participate in one of our many Whether you want to participate in a competition, as a partner, show act, exhibitor or as a crew member, a simple click is enough and you are at the corresponding registration form! 🙂 Let's have fun together, at the AniNite 2023!
Let's all have the time of our lives enjoying the
Immerse in the magic of the japanese
popculture, at the AniNite 2023!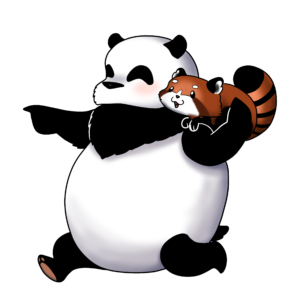 Hardfacts
Location
Austria Center Vienna
Opening Hours
11.08.2023 – 13.08.2023
Friday: 10:00 – 22:00
Saturday: 10:00 – 22:00
Sunday: 10:00- 18:00