A very special "workshop" that will run throughout AniNite is brought to you by the Creative Corner team.
The creative corner offers visitors a place to retreat a bit while trying something new. In addition, you can quench your thirst for drawing, meet new artists, or simply look over their shoulders.
On all convention days you can expand your drawing and crafting skills there. In addition to pens and paper, the team also makes its knowledge and experience available to all interested visitors.
Have you always wanted to know how to draw an anime character yourself in the best pose possible, or how to fold a small origami gift for your friends?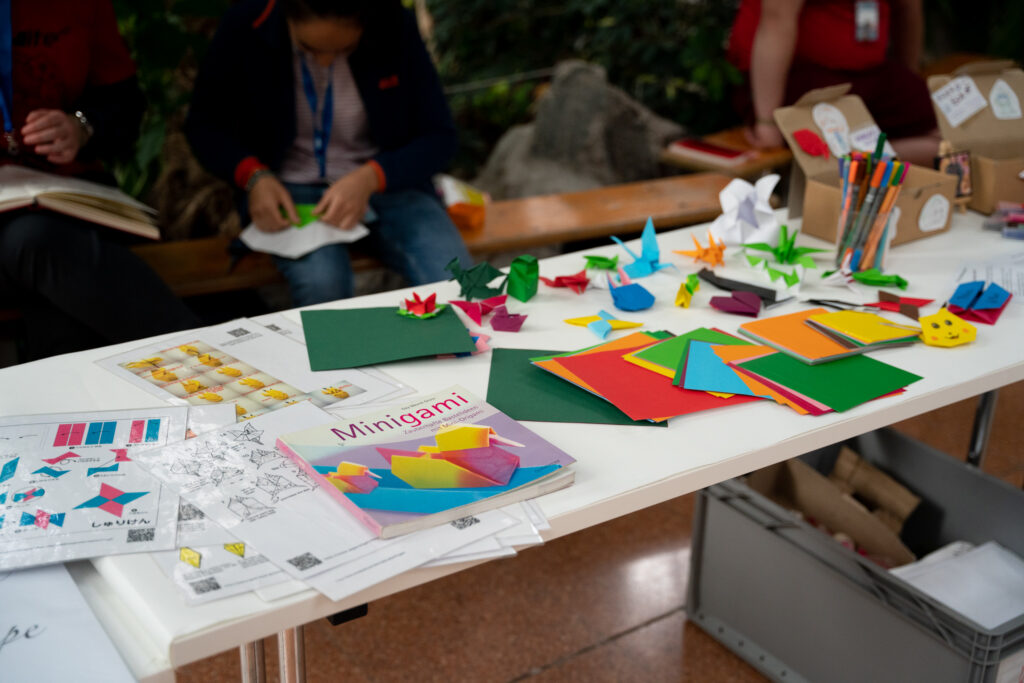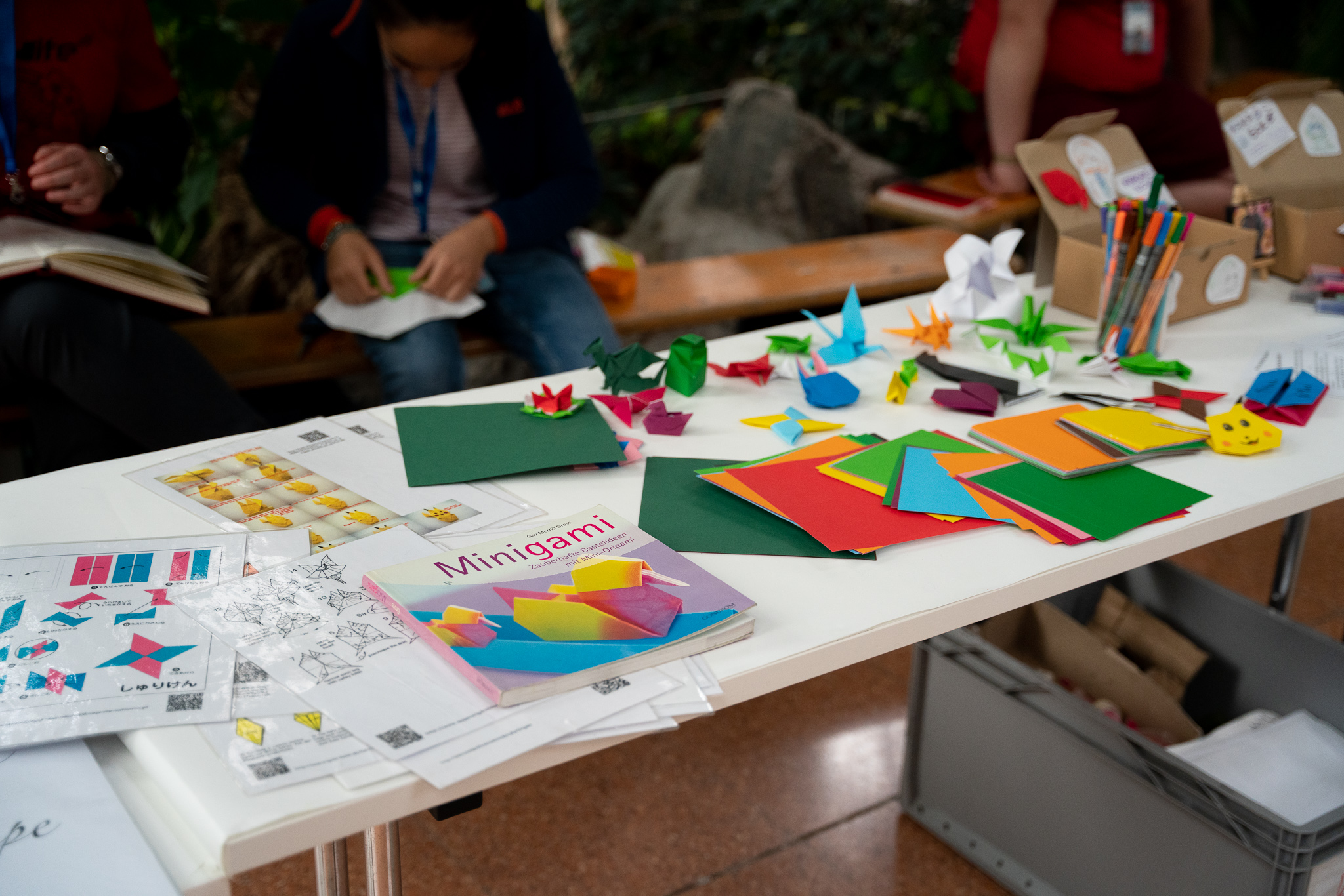 You can find all this in detail in the Creative Corner:
Drawing corner:
Let your creativity run wild, grab a sheet of paper and wield the pencils! "And what if I'm out of ideas?" – No problem, we provide some templates and magazines. Also by other artists one can be infected briskly by the common drawing.
Origami corner:
Ori-what? Many of you will know the Japanese art of folding (Oru= folding and Kami= paper), but may not have tried it yet. Come by and enjoy the day with Japanese folding art and create your 3D paper model. Folding templates will be provided – including some anime/manga related ones – and the creative crew team will be happy to help with templates and origami questions.
Cocoa cards corner (and we do not mean the milk drink):
Do you already know the artists' collecting and swapping opportunity? Cocoa cards are small drawings in Magic card format, which are quickly drawn due to their small size and therefore you are more likely to get an opportunity to grab an original from the artist. Stop by – maybe you want to swap with someone on the spot – or maybe you'd rather just get some information.
Inspiration corner:
Here you have the possibility to get your ideas for crafting in the anime/manga area. There are also some cosplay crafting tips included. We try to offer you a wide range of ideas, but are also always open to new things on site. Stop by and get inspired.
We are looking forward to your visit!
The AniNite creative team