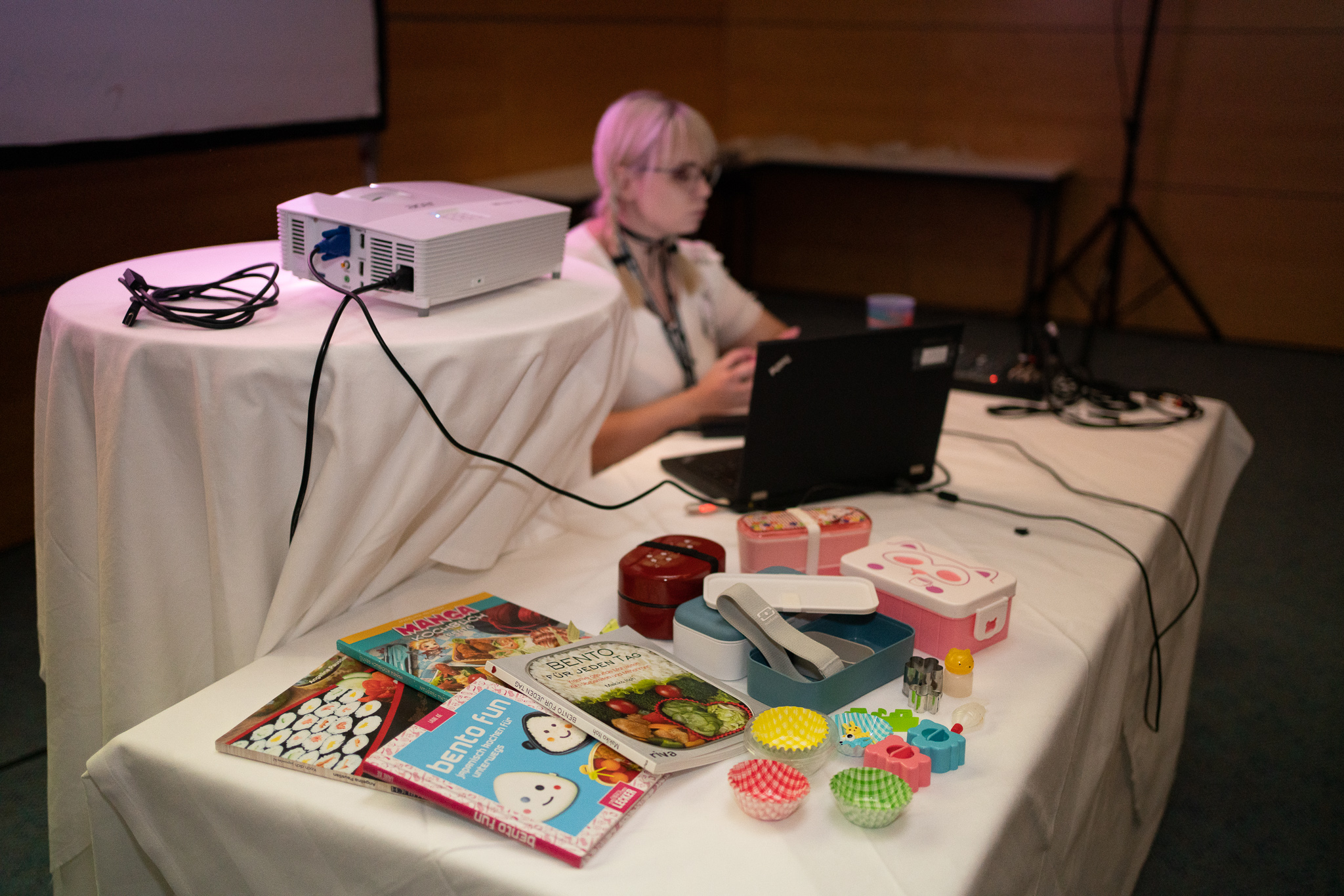 Ever wanted to know the best way to cut a wig for a cosplay? Or what to consider when preparing a delicious bento? Then the panels & workshops at AniNite are just right for you!
Over three days, you can not only expand your knowledge about Japan and Japanese pop culture in panels, but also acquire practical skills in workshops. The great thing is that these panels and workshops are led in part by masters of their field to simple fans.
More information about all workshops & panels can be found here!
Whether it's cosplay, art, Japanese (pop) culture – there's something for everyone at the AniNite panels & workshops! Click through the panel room schedule and learn something new! Below these buttons you will find all descriptions of the individual workshops/panels.
Contact person for panels/workshops: Hika, Rebecca