Here you can find more information about our guests of honor at AniNite 2022! AniNite will feature stage acts and other special guests in addition to cosplay guestswho will judge your cosplay performance in our cosplay contests. Additionally, we are introducing a new concept: the Community Guest of Honor!
Captain Ghostly • Pugoffka • Pretzl Cosplay • MissesCharmy • Chocobo Band •Marios Gavrilis • Angelina Paustian
Cosplay Guests
Captain Ghostly (Belgium)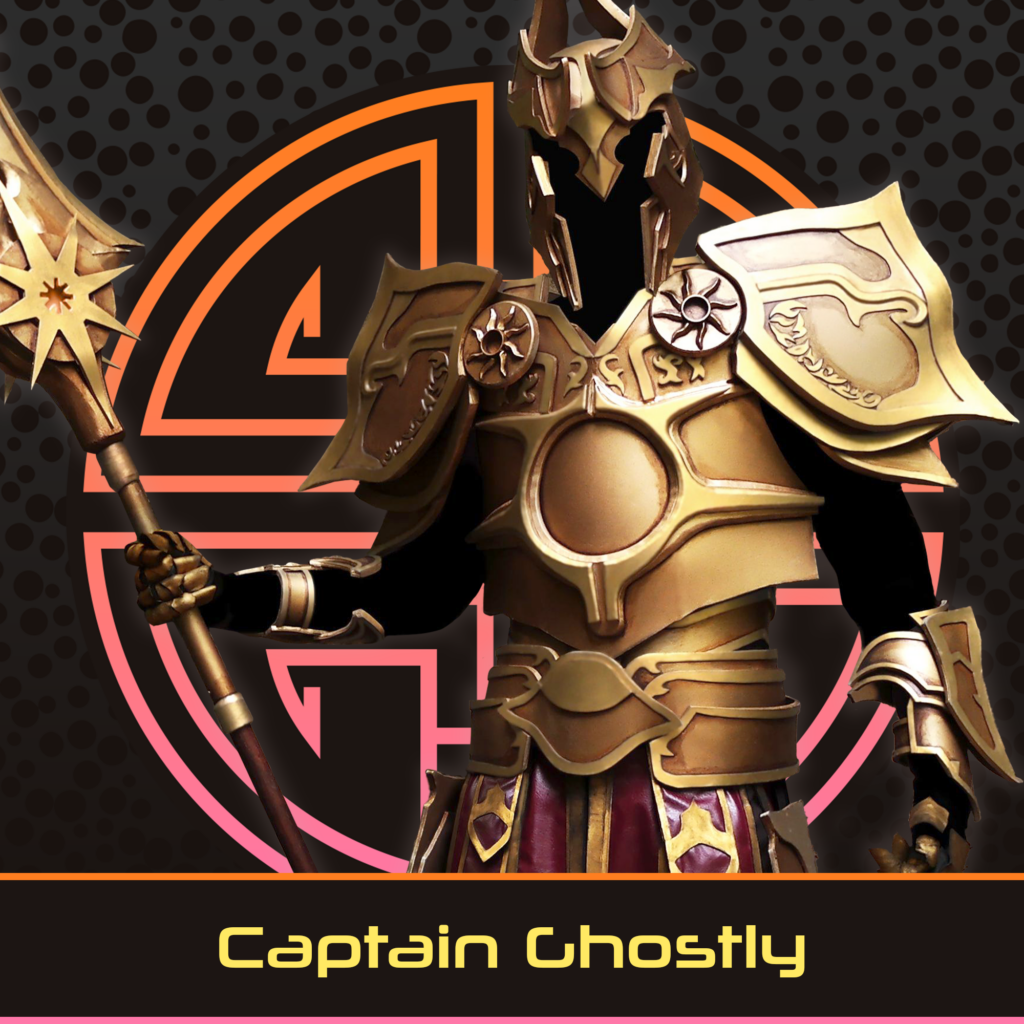 Captain Ghostly is a cosplayer from Belgium who specializes in armor building. He will be holding a workshop at AniNite where you can learn a lot about making armor and props. Whether you're a beginner or an experienced foamsmith, this workshop is full of useful tips and tricks.
Each visitor will even be able to craft something to take home for free! All materials are provided by cosplayshop.be.
Pugoffka (Ukraine)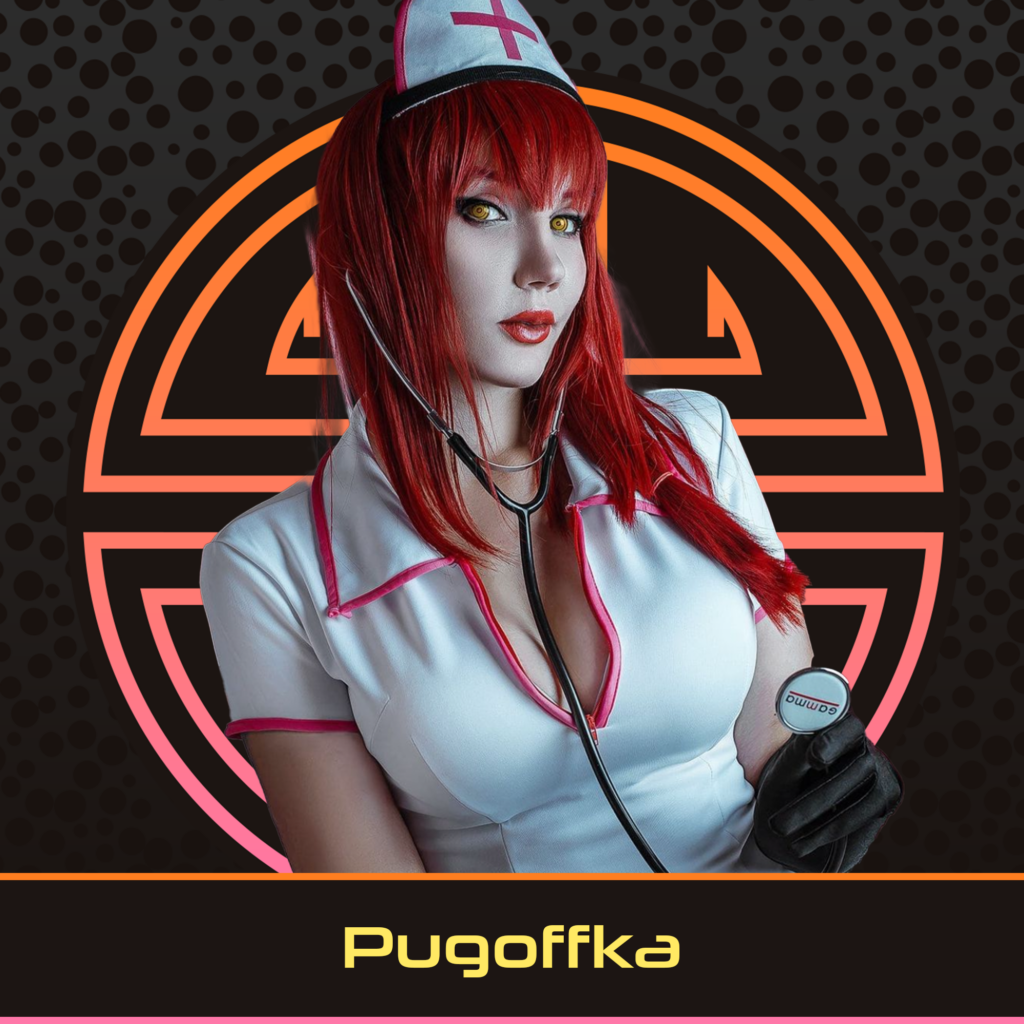 Pugoffka is a cosplayer and photographer from Kiev in Ukraine. As a photographer with more than 10 years of experience and more than 1000 successful cosplay photoshoots, she will give you an insight into her way of working in two panels about cosplay photography. Pugoffka has been a judge of more than 50 cosplay competitions and will also judge your costume or performance at our cosplay competitions. As a cosplayer, Pugoffka likes to cosplay characters from video games.
Pretzl Cosplay (Netherlands)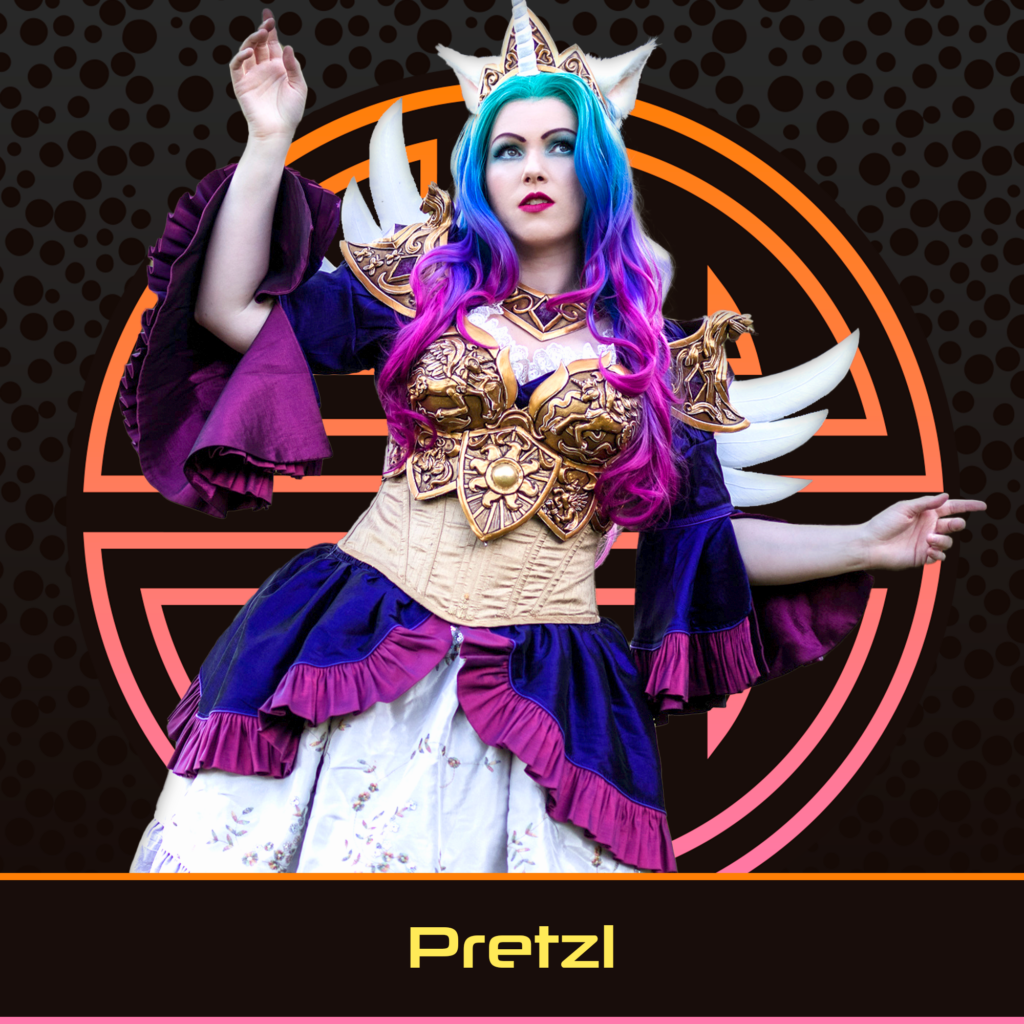 Pretzl Cosplay is a cosplayer from the Netherlands who loves to design and create detailed costumes. Her costumes are mostly in a fantasy theme, ranging from intricate sewing work to badass armours. Besides crafting the costumes she also loves to write tutorial books, film tutorial videos and make cosplay crafting and sewing patterns to help other crafters feel confident enough to finally create that dream costume that has been on their wish list for such a long time. Even if cosplay crafting may seem daunting at first, Pretzl hopes that with her tutorials books, videos and patterns, many more people can start cosplaying. At AniNite, Pretzl Cosplay will hold panels about cosplay and she will also be a judge at the cosplay contests.
MissesCharmy (Austria)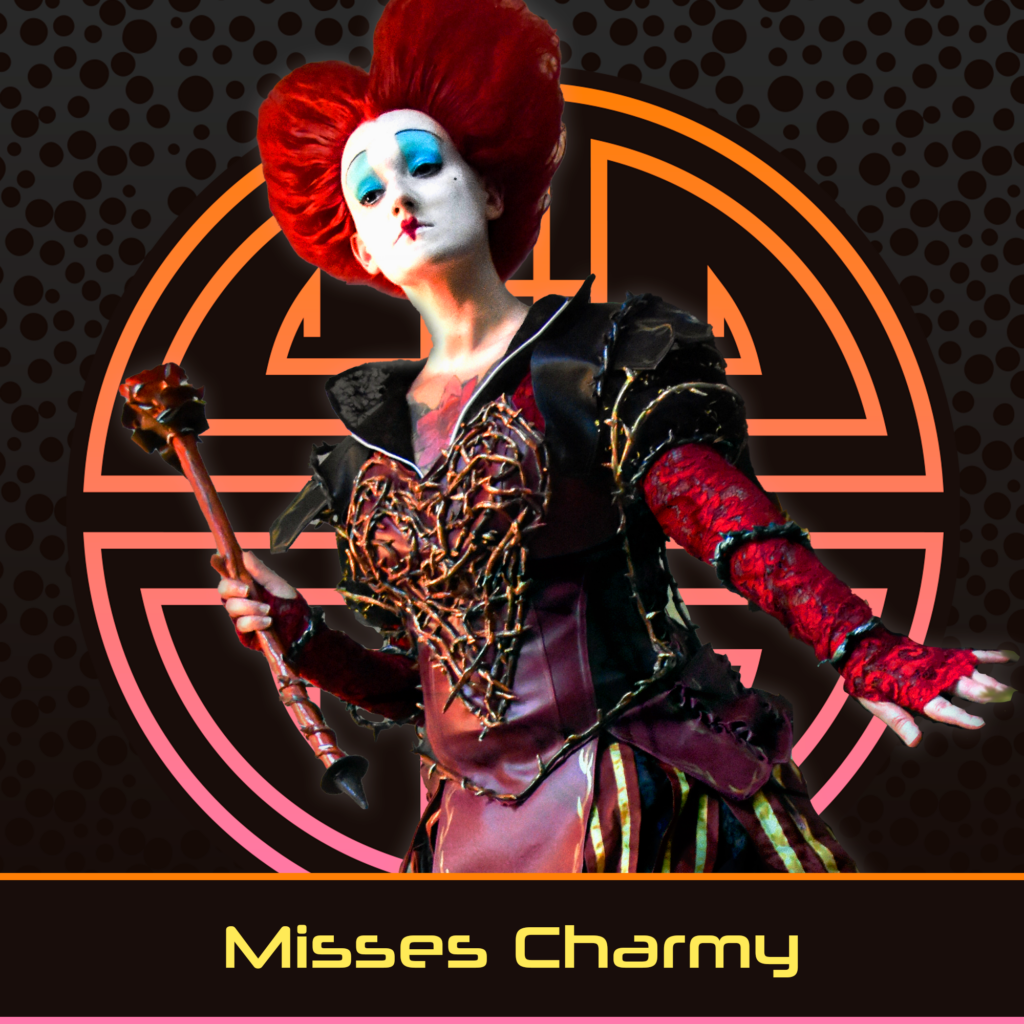 MissesCharmy stumbled into the cosplay scene in 2015 and since then it's hard to imagine it without her. As Harley Quinn or Red Queen she was among others several times on stage, won several cosplay contests and 2021 even the final of the ICCC! Of course she also cosplays other characters, mostly Villains, fanarts, own charas (Kyra) or from series/movies. The play-part of CosPLAY is as important to her as an interesting outfit!
As a trained dressmaker she has quite high standards for her costumes and always likes to face new challenges, not only because of that cosplay dressmaking is also her main job. You can hire her for costumes, book workshops with her (#1Tag1Cosplay) or visit her livestreams on Twitch where she is crafting and gaming.
But most important to her is the community – creating a safe space for cosplayers of all kinds, online or offline, and acting as voice for topics that no one else addresses, be it mental health or body positivity. That's why she's even more excited that the community has chosen her as their guest of honor! To give back a little bit, she'll be giving a sewing workshop, attending the Cosplay Creation Showdown, judging the cosplay contests, giving a live Q&A on stage, and let's see what else we can come up with. 😉
Stageacts
Chocobo Band (Italy)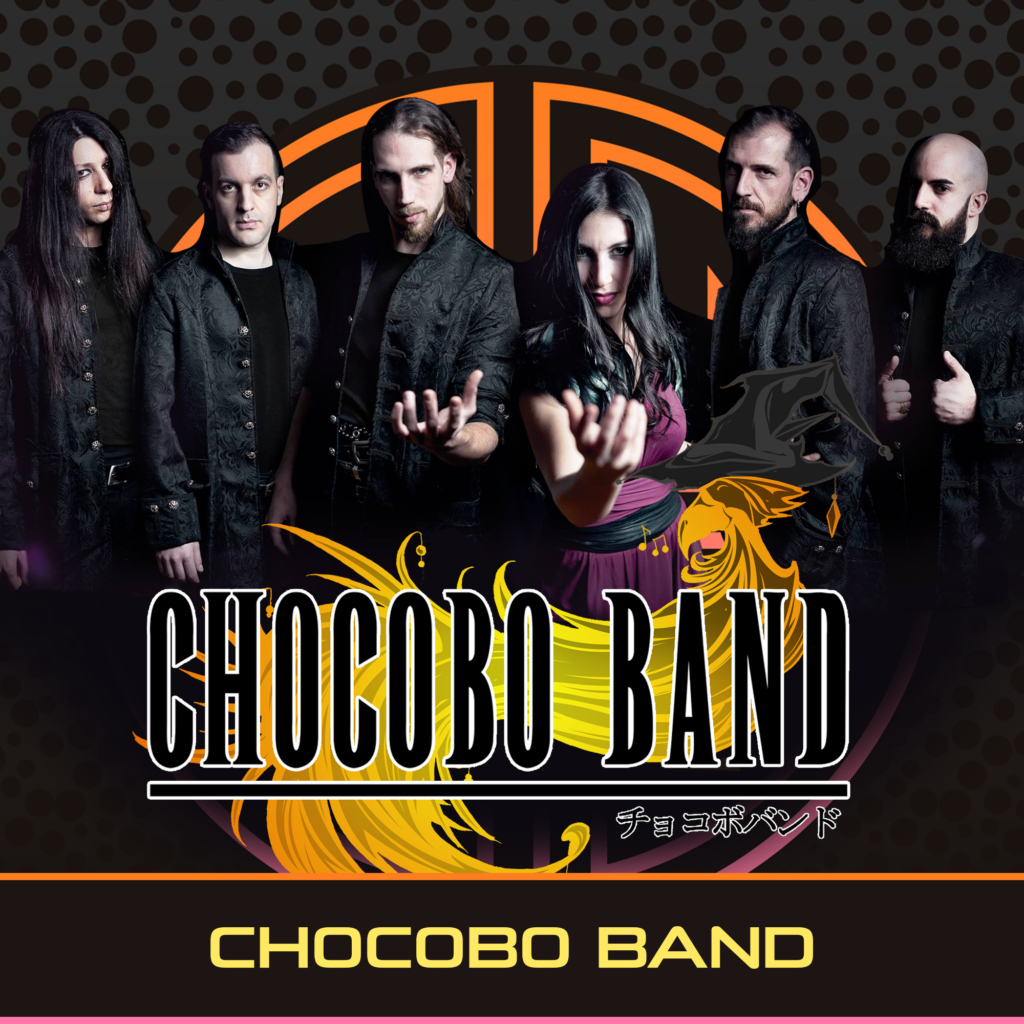 This year the Italian cover band "Chocoboband" will bring us their epic take on the music of The Black Mages and Nobuo Uematsu to the AniNite! 🔥🤘
Join us at AniNite on Saturday and be whisked away by cute yellow mounts "To Zanekand" – dive into nostalgia in the fight against "Shinra" and the "One Winged Angel". The Chocoboband brings us their own interpretations of the best Final Fantasy soundtracks, with complex rearrangements and even recordings of entire choirs. Goosebumps guaranteed!
Voice actors
Marios Gavrilis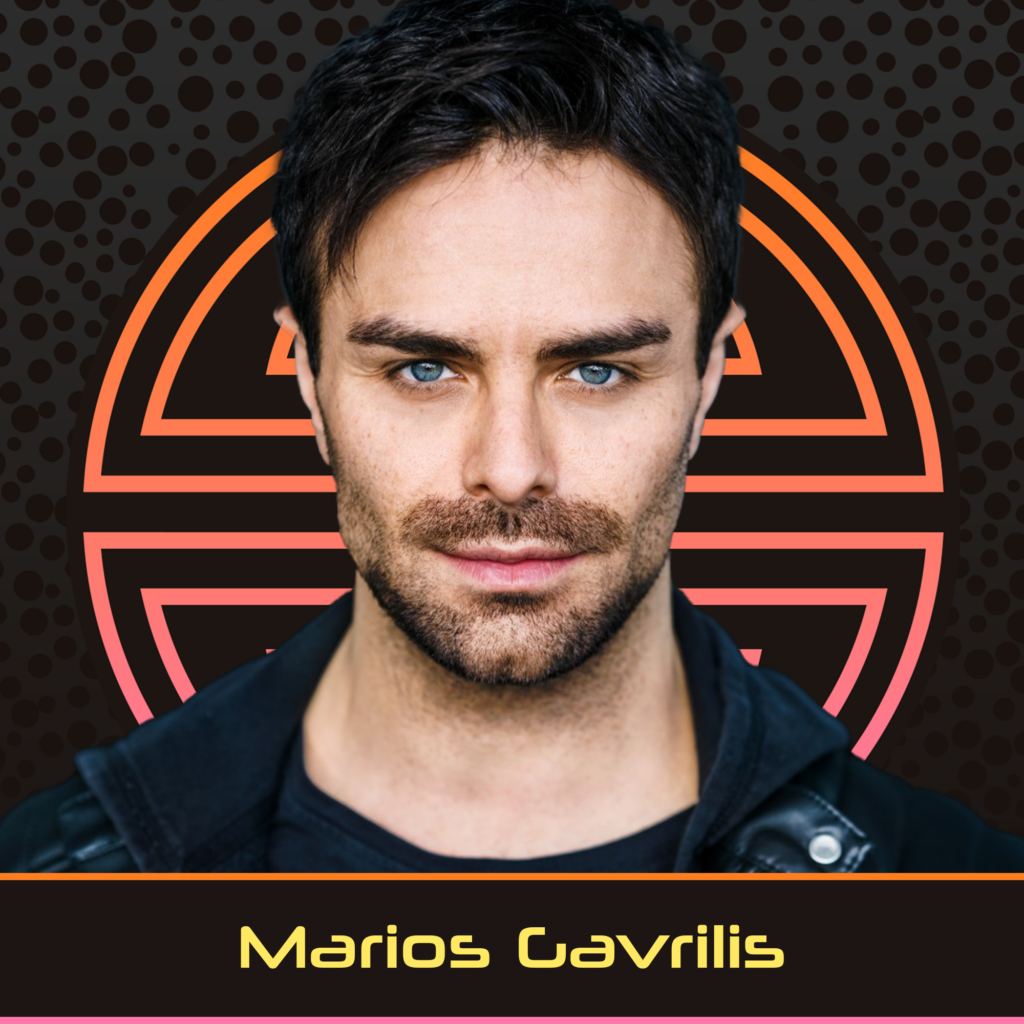 Marios Gavrilis lends his unique voice to many well-known anime characters. He is not only a well-known voice actor who has won two SOVAS Voice Arts Awards for his work, but also an international actor. Among others, he voices Reiner Braun (AoT), Okabe Rintarou (Steins;Gate), Katakuri Charlotte (One Piece), Dio Brando (JoJo's Bizarre Adventure) or Alexios (Assasin's Creed).
Marios will be at AniNite on Saturday and Sunday. In addition to signing autographs, he'll also be on stage with a Q&A panel and his own talk!
"Becoming Dio, Katakuri and Reiner – Insights into the Art of Voice Acting" – On Saturday evening at Second Stage!
Authors
Angelina Paustian (Manga cookbook author)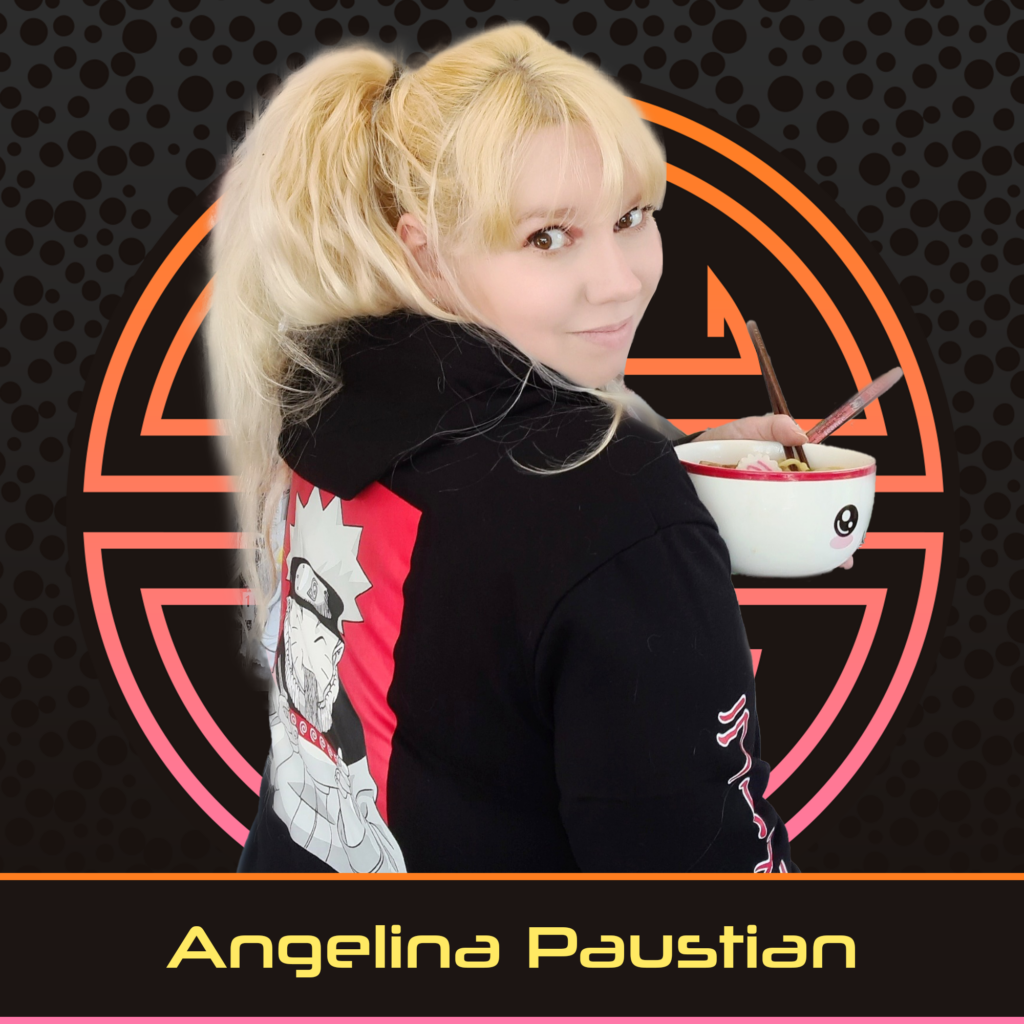 Have you ever sat in front of an anime and your mouth watered at the sight of the delicious food?
Angelina Paustian brings the food from anime and manga into reality and transforms the dishes into delicious recipes. It doesn't matter if you're a beginner or a professional chef.
With already 5 manga cookbooks published so far, she has won the Gourmand World Cookbook Award 2 times and brings the fans authentic Japanese recipes.
The author lived in Japan for a while and has worked there in the gastronomy. Having studied nutritional sciences and starting to publish the cookbooks afterwards.
Now she annually travels to Japan for the latest food trends and restaurant hacks. Being a true anime, manga and games lover, Angelina also posts new anime recipes weekly on her Instagram and blog.
Together with Angelina, we're hosting a delicious quest: Secure the free recipe trading card from manga cookbook author Angelina Paustian here at the AniNite!
What do you need to do for this?
There are ingredients hidden all over the AniNite. Find 5 of the ingredients from the recipe and show them at guest of honor Angelina Paustian's booth (piece of paper, cell phone).
Then you will get your exclusive collectible recipe card for free!
Have fun on this delicious adventure!